About Patsy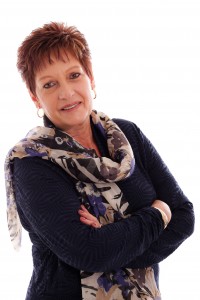 Have you heard the saying: "Healer, heal Thyself"? Many a true healer has suffered tremendously at some point in their lives. Working through this and finding release and healing, leads them to find new depth. And ability to assist others to overcome their own pain, whether physical or otherwise. Patsy is a shining example of one such healer.
Following the birth of her gorgeous daughter Liezl, Patsy suffered from severe depression, which resulted in a nervous breakdown. She underwent all sorts of traumatic, mainstream treatments which only seemed to compound her desperate situation. Eventually she came across Kinesiology, a therapeutic methodology that is somewhat 'off the beaten track'.  Finally the dark cloud lifted and life was a joy again.
Patsy went for her first Kinesiology session in 2006, and after seeing then,  how her life completely transformed, she knew that she wanted to know more.  She had relied on doctors and other people to assist with her depression, and found no joy there. So, when she realised that Kinesiology supports and stimulates self-healing, she knew without a shadow of doubt that this was her true calling.
Her appetite for all things related to Kinesiology was voracious. She attended all the courses available to her, pursuing a career in Kinesiology so that she could guide others on their journey towards greater wellness and self-realisation.
She has been practising kinesiology for the past 8 years. This warm, compassionate woman treats her private clients, as well as consults with large corporate clients as part of their wellness programme for staff members with an ease that says she's been doing this all her life. She works from her practise at the base of the age old Magaliesberg Mountains in Kosmos, and travels to her clients when needed.
" I slept and I dreamed that life is all joy.
I woke and I saw that life is all service.
I served and I saw that service is joy."
-Mother Teresa of Calcutta-